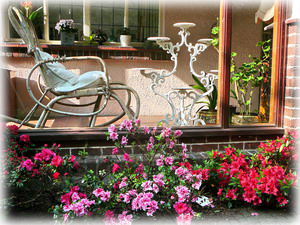 Here is what our clients say: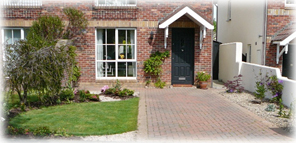 Gerry and Rita from Shankill: " We would like to thank each and everyone of you for your input, your design, your hard work and beautiful outcome!"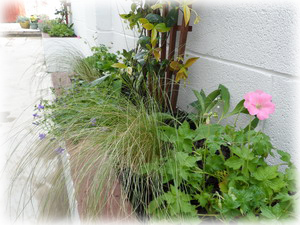 Hazel Kelly, Tallaght, Dublin 24
"My back garden was transformed in only a week from a dull and drab prison like area into a beautiful, bright and tranquil space that I look forward to spending time in. All the stress of trying to organise this was taken away, the fact that I have no gardening experience was taken on board and the garden is organised with this in mind. It was a pleasure working with Kate who managed to recycle existing items in the garden and explain each step of the process. I am delighted with my private little oasis. Harmony Gardens does exactly what it says in the name…"
Mary and Ken, Dublin 8
"Thank you so much for our garden transformation! We're all delighted with it."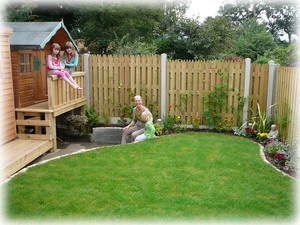 Joanne Breton from Bray
"Kate did a miraculous job transforming our back garden, so we employed her to do our front as well. Kate is very creative, but very practical, and has an awareness of size, colours and seasons when placing plants. She also takes into account the family use of the garden, so that the spaces she creates and a vegetation she plants actually work. And best of all, Kate really listens to your needs, ideas and preferences, and magically makes them come to life!"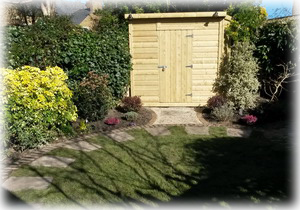 Eoin and Bridget, Harolds Cross, Dublin 6
"Thank you so much for all your wonderful work in transforming our garden. We will always appreciate your care and attention to every detail."
Art and Olga O'Laoghaire from Bray
"We are very happy with the design we've got for our garden as it has everything we wanted. We're glad the designer made it possible using Feng shui in the garden as we do in the house. We would recommend Harmony Gardens to everybody, looking for a quality design. It is a good value and excellent service."
Mary Markham from Ranelagh
"I'd like to say big thank you for years of maintenance that keep my garden beautiful and developing. I appreciate your timely and stress free service and creative approach."