Kate Kurevleva is a garden designer and owner of Harmony Gardens, a landscaping business started in 2008.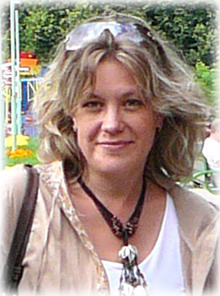 Kate lived in Moscow, Russia, before moving to Ireland in 2001. She has a Master's degree in Economics, but after coming to Ireland fell in love with Irish landscapes and became passionate about garden design and planting. She decided to develop it further and changed a passion into profession.

Kate qualified in Garden Design and Applied Horticulture (Bray Institute of Further Education) and got a Diploma in Landscape and Garden Design from the Limperts Academy of Design.
In 2011 Kate designed "The Feng Shui" permanent show garden at the National Garden Exhibition Centre, Kilquade, Co. Wicklow.
In 2012 her "Japanese Tea Garden" at Bloom Garden Festival got a Silver medal in the medium gardens category. She repeated the success at Bloom in 2013 with "Fairy Garden – Create Magic!" which brought Kate another Silver medal in small gardens.
Still passionate about gardening and design Kate continues to develop the theme of creative and harmonious gardens.